Multi-modal Molecule Structure-text Model for Text-based Editing and Retrieval
Nature Machine Intelligence 2023
1Mila
2Université de Montréal
3Nvidia Research
4University of Illinois Urbana-Champaign
5California Institute of Technology


6Princeton University
7HEC Montréal
8CIFAR AI Chair
9Arizona State University


♠Work done during intern at Nvidia Research


♦Equal advising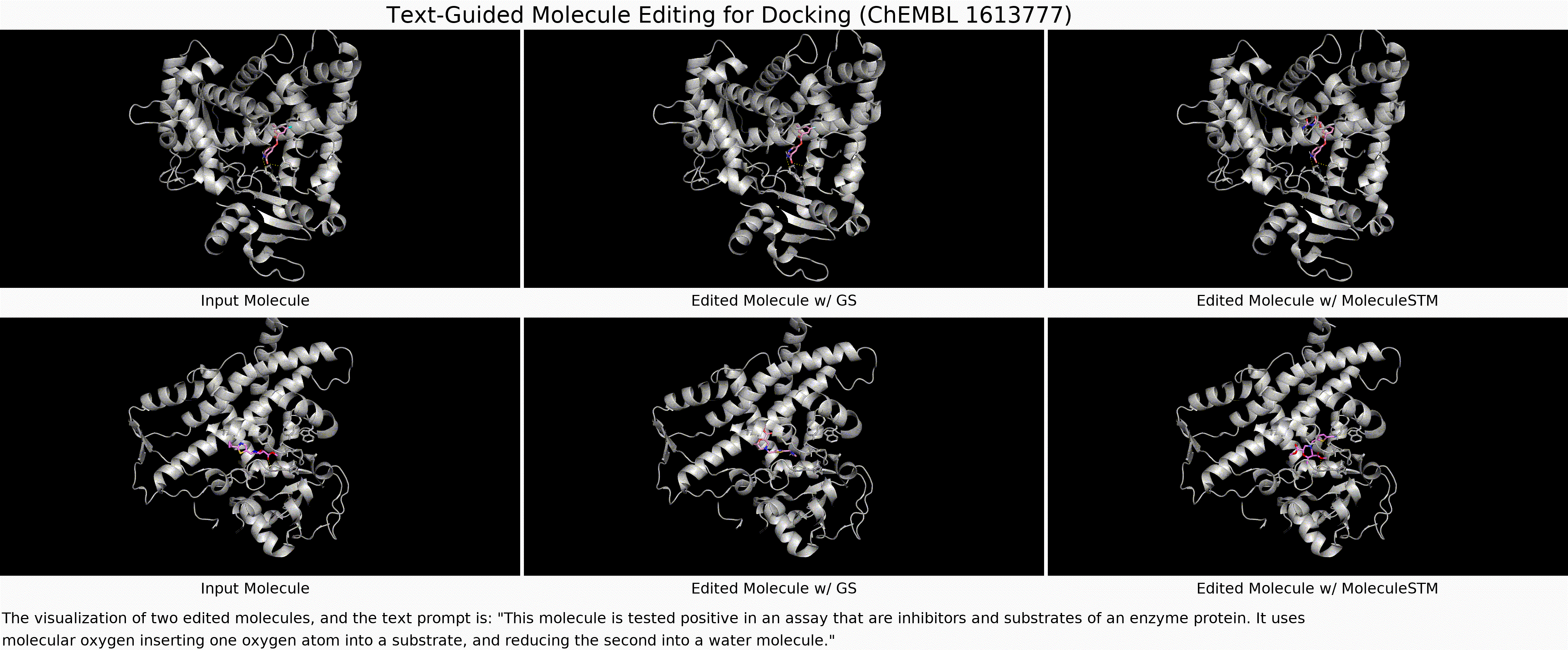 Text-based Molecule Editing for Binding.
Binding task from ChEMBL (ChEMBL 1613777). The text prompt is "This molecule is tested positive in an assay that are inhibitors and substrates of an enzyme protein. It uses molecular oxygen inserting one oxygen atom into a substrate, and reducing the second into a water molecule."
The visualizations are for the two output molecules edited with MoleculeSTM.
For the detailed structure of the input molecules, please check Figure 6.
MoleculeSTM pipeline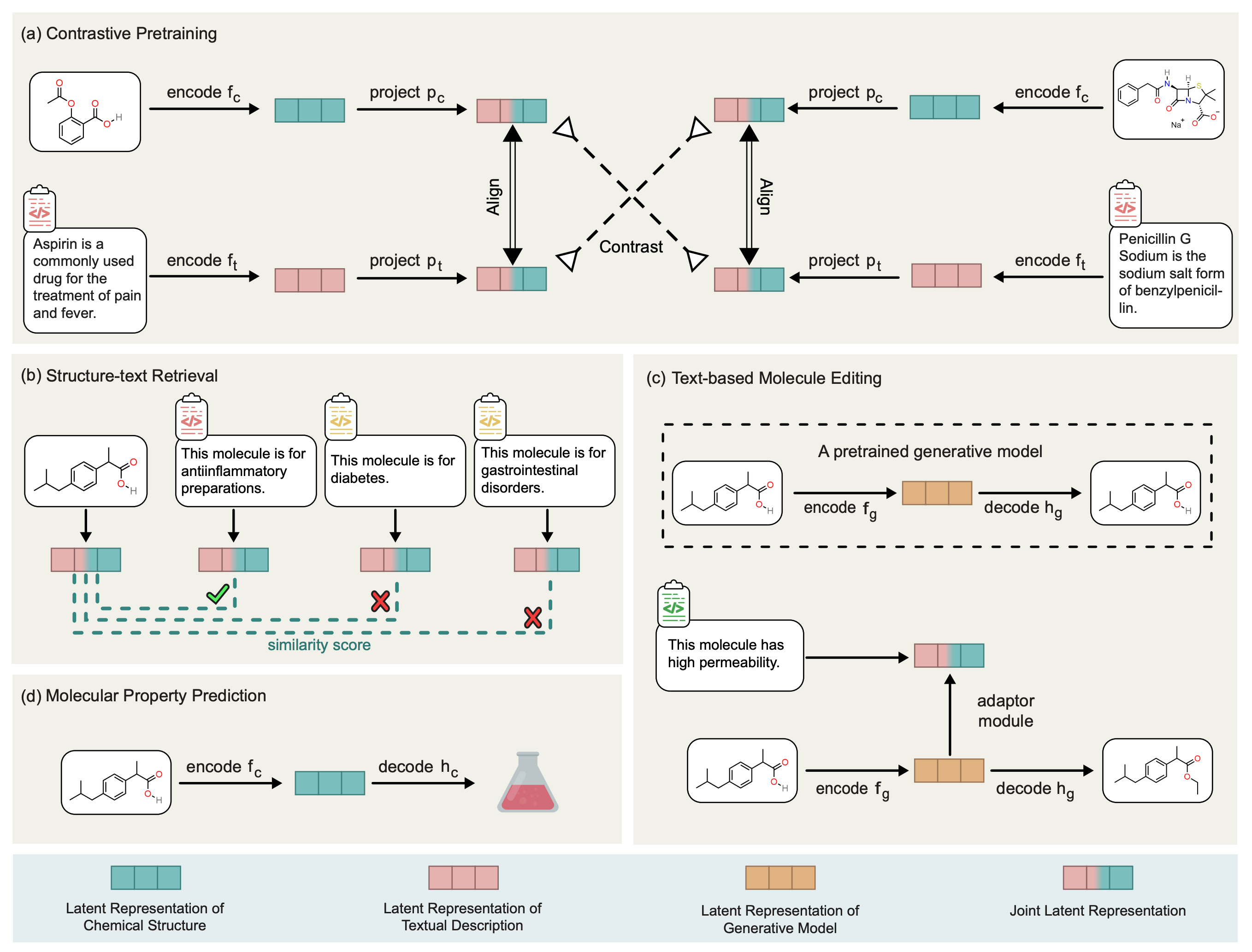 Downstream: Zero-shot Structure-text Retrieval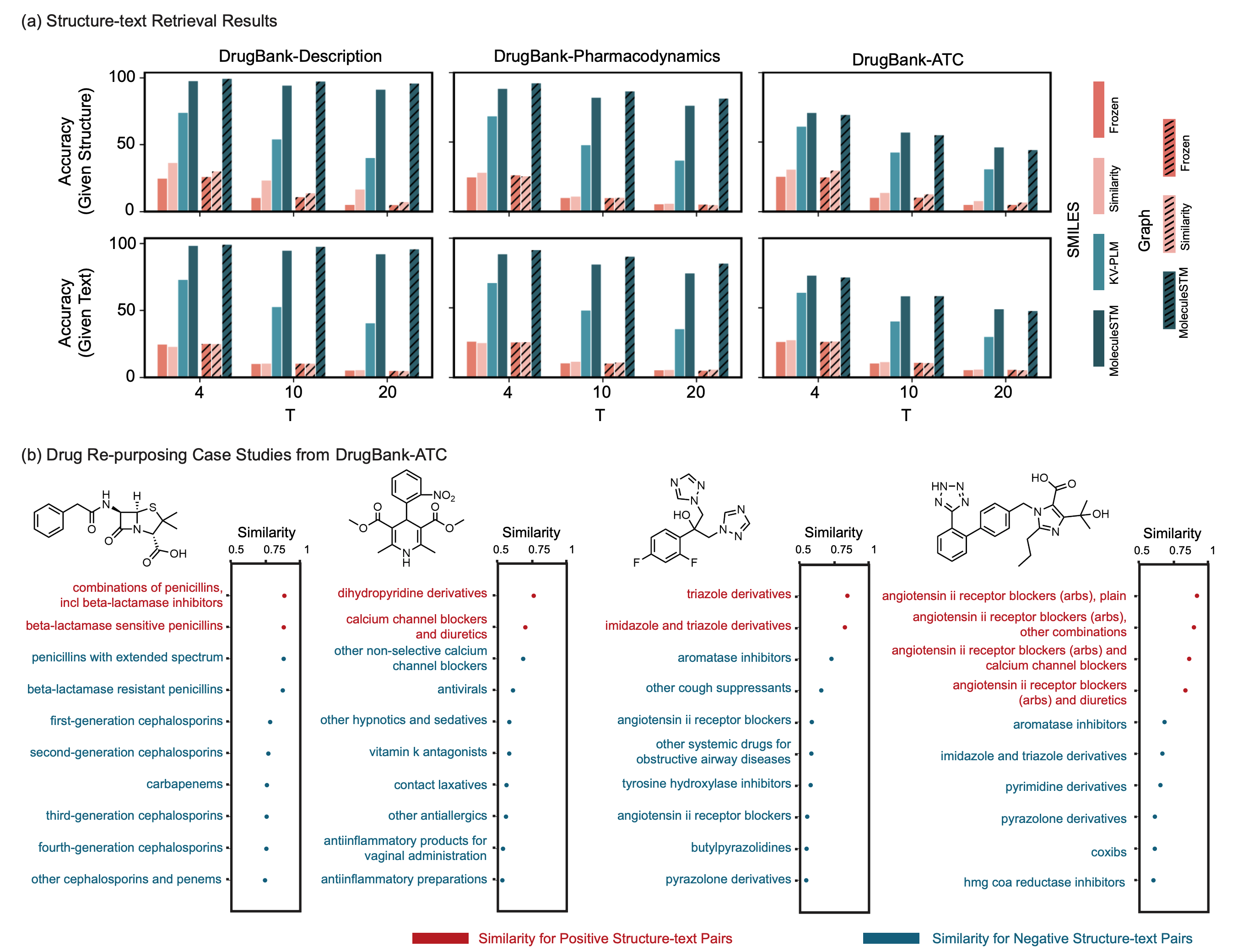 Downstream: Zero-shot Text-based Molecule Editing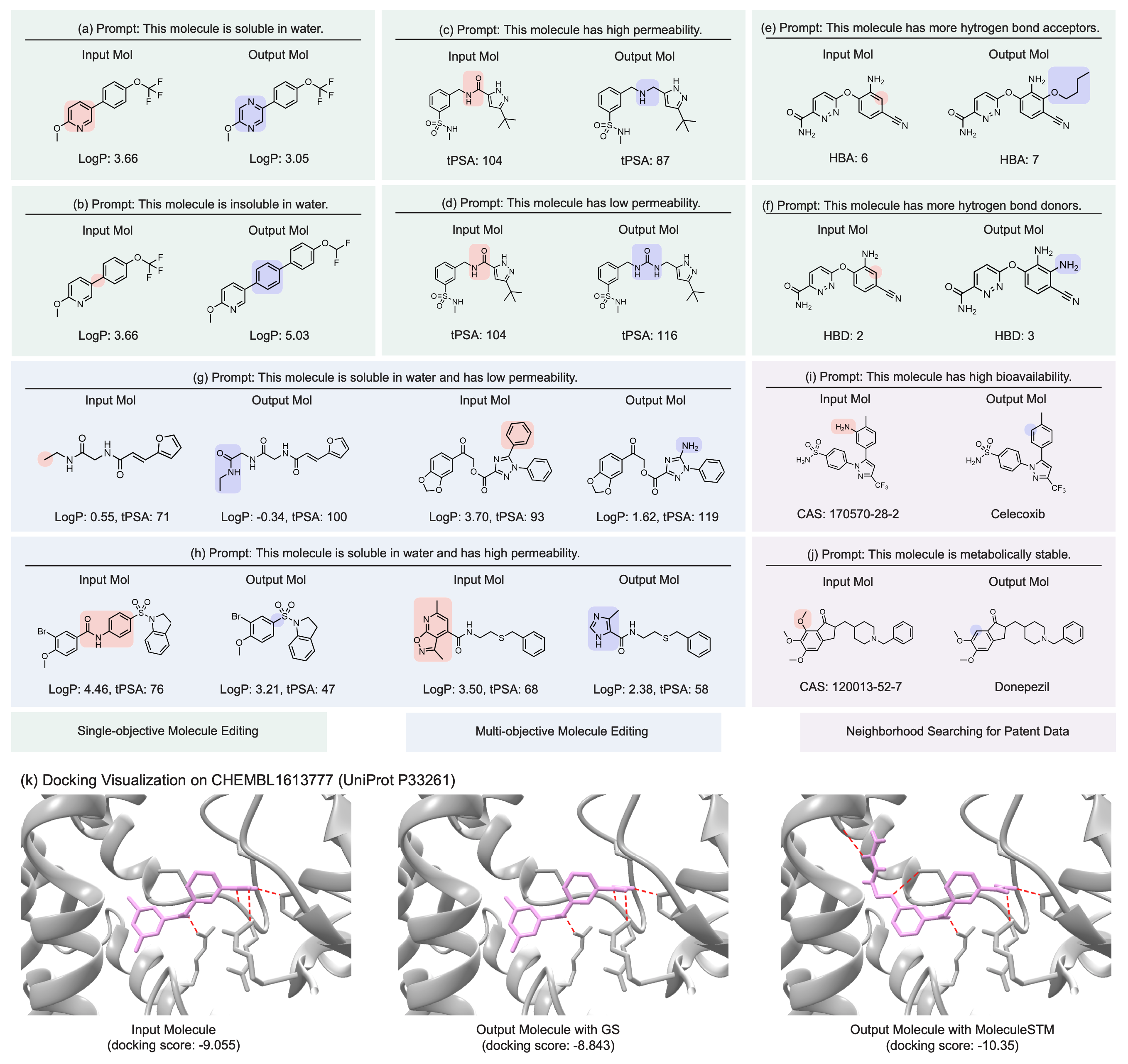 Downstream: Molecular Property Prediction